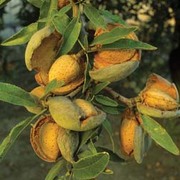 £29.99
…Although perfectly hardy, almond trees require a frost free winter and a warm dry summer in order to produce a crop. As Almond 'Robijn' is grafted onto peach rootstock it is advised not to plant near peaches as hybridisation may occur resulting in bitter nuts. Almonds are self fertile but pollination…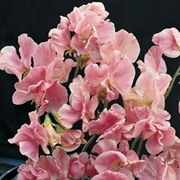 £2.19
An extremely beautiful, sweetly perfumed variety with large, rich pink blooms on an almond-cream background. The long flower stems of Sweet Pea 'Tickled Pink' are ideal for cutting so that you can enjoy their powerful fragrance in your home. A lovely variety for growing over obelisks and…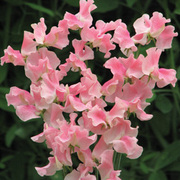 £2.69
Named after myself in 1986, this attractive Sweet Pea has lightly scented, large blooms in a gorgeous almond pink with a hint of cream. Ideal used a garden cut flower and regular prizewinner on the show bench. Height: 180cm (6')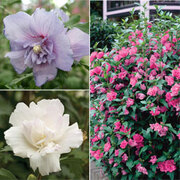 £16.99
Hot sunny border? Dry soil? Don't worry, hibiscus is the answer! We've grown 3 unique double-flowered varieties especially for you - and they're not available from anyone else. You'll be counting 100's of blooms on each bush once established
£12.99 - £16.99
Perfect partner for clematis flammula, here's a super-quick, fragrant climber with stunning blushed blooms. You'll love the subtle almond aroma too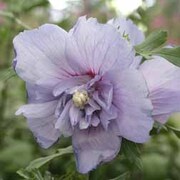 £12.99
Hot sunny border? Dry soil? Don't worry, hibiscus is the answer! We've grown 3 unique double-flowered varieties especially for you - and they're not available from anyone else. You'll be counting 100's of blooms on each bush once established.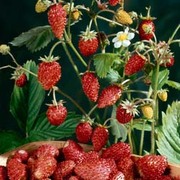 £0.99
…wood alpine strawberry produces masses of dainty, sweet tasting berries from July to September. The small fruits have a delicate flavour with an almond undertone making them perfect for decorating pastries and cakes or dropping into a glass of champagne! Strawberry 'Mignonette' is ideal…
£16.99
…clematis flammula, here's a super-quick, fragrant climber with stunning blushed blooms. You'll love the subtle almond aroma too. Clematis flammula - The sweet almond fragrance becomes stronger as the buds burst open and the flowers develop. Fast-growing and vigorous, this variety is…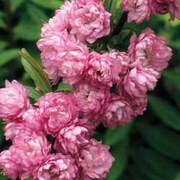 £14.99
'Rosea Plena', the Flowering Almond, makes a manageable shrub for small gardens and produces voluptuous double pink blossoms every spring!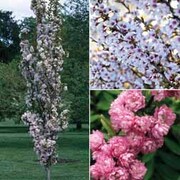 £26.99
…chosen collection of three pretty flowering cherry trees that are just perfect for bringing spring to your garden. 'Rosea Plena', the Flowering Almond, makes a manageable shrub for small gardens and produces voluptuous double pink blossoms every spring! Anagowa is the Flagpole Cherry, an upright…