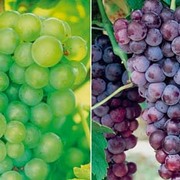 £38.99
…worthwhile crop of tasty grapes that can be eaten fresh or used in winemaking. Height of cordon trained vine: 18m (6'). Spread of cordon trained vine: 15m (5'). Untrained plants may reach up to 8m (26'). Collection comprises 1 plant each of: Grape 'Dornfelder'…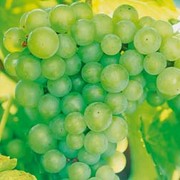 £23.99 - £28.99
Bred in Germany, this white grape hybrid has been selected for its disease resistance and excellent quality fruits. Grape 'Phoenix' produces good sized grapes in densely packed bunches. When fully ripe, these grapes have a light Muscat aroma and an excellent flavour, making them ideal for eating…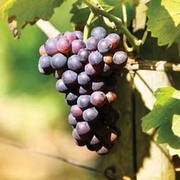 £23.99
A prolific and early ripening red grape bred in Germany to add body to flavourless red wines. Grape 'Dornfelder' produces good sized, blue-black grapes which ripen well in the UK and have one of the best flavours when used for desserts, or making wine and juice. This easy to maintain variety…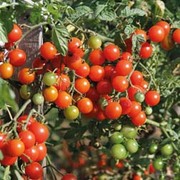 £0.99
CordonA fabulous variety producing prolific crops of 8-10g (1/3oz) cherry tomatoes which hang on trusses like bunches of grapes. Tomato 'Sweet Baby' has a delicious sweet flavour with a bit of 'bite'. This cordon cherry tomato is well suited to growing outdoors or in…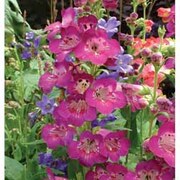 £8.99
Try these 'bullet-proofplants - you can't go wrong! These penstemon will flourish virtually anywhere. Ultra colourful, long-flowering and long-suffering - what more could you want?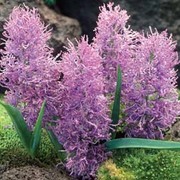 £10.99 - £15.99
Try co-planting these fabulous feathery plumes with tulips or daffodils for a different 'lookin your spring borders. Hardy, easy to grow and long-lasting, this variety - unlike others - is sterile and therefore non-invasive, so it won't take over the garden. Makes a…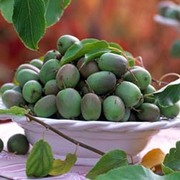 £23.99
Grape-sized, yellow-green fruits with very thin 'fuzzlessskins are produced in 'September' and 'October' on vigorous twining stems. With a flavour that is generally sweeter than regular varieties, these unusual fruits are delicious eaten whole and don't even need to be…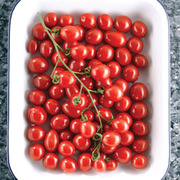 £3.99
CordonEnjoy the unique sweetness of this 'baby grape' variety! From the same breeder as our popular 'Sungold' and 'Suncherry Premium' varieties, Tomato 'Sungrape' has a distinctive flavour due to its high levels of sweetness and acidity. These tasty tomatoes are quite…

£7.99 - £9.99
Dainty, cobalt-blue flowers in grape-like clusters. A fabulous addition to spring borders or containers. Bulb size 6/7.