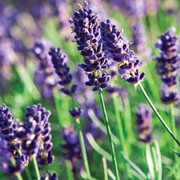 £5.99
This neat, compact variety of English lavender bears masses of dark purple-blue flower spikes. The fragrant stems of Lavender 'Munstead' are ideal for cutting or drying, and the nectar-rich flowers are particularly attractive to bees. Lavender makes an excellent low hedge or path…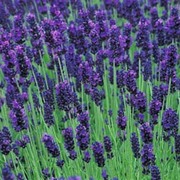 £1.49
Lavender Hidcote will display stunning violet-blue compact spikes. This classic English lavender plant has an attractive grey-green fragrant foliage. Makes low, thick hedge. Lavender Hidcote has been awarded a Gardening Which? Best Buy. Height: 30-60cm (1-2ft)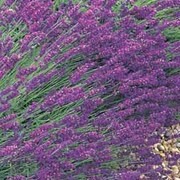 £7.99
Each year, the Chelsea Flower Show is simply overflowing with choice perennials. This variety is a well-respected plant which offers great garden performance
£2.79
A stunning first year flowering Lavender with large, attractive, fragrant, sky-blue spikes on strong stems, reaching out from bushy well branched plants. A long lasting addition to borders or containers, attracting bees and butterflies to your garden. Height: 30-35cm (12-14in).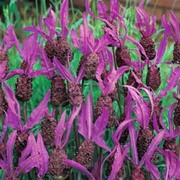 £2.99
Flaring petals from compact bracts crown slender stems. Very attractive bushes of aromatic grey/green foliage. Favoured by citizens of the Roman Empire for fragrance. Easy to grow and trouble free.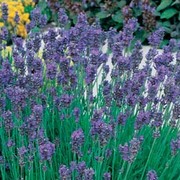 £2.49
Neat, dwarf variety, strongly fragrant producing a prolific quantity of deep blue flowers. Perfect for hedging and cut flowers and ideal for drying. Flowers summer. Height: 30-60cm (1-2ft).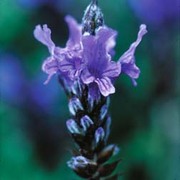 £1.49
A special species quickly flowering from seed. Beautiful dissected silver-green foliage with long slender stems are topped with intriguing violet-blue flower bracts and a delightful oregano fragrance. Height: 45-75cm (18-30in).