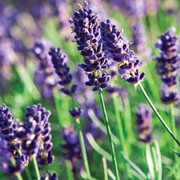 £5.99
This neat, compact variety of English lavender bears masses of dark purple-blue flower spikes. The fragrant stems of Lavender 'Munstead' are ideal for cutting or drying, and the nectar-rich flowers are particularly attractive to bees. Lavender makes an excellent low hedge or path edging…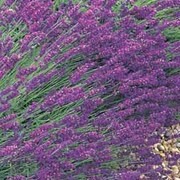 £7.99
Each year, the Chelsea Flower Show is simply overflowing with choice perennials. This variety is a well-respected plant which offers great garden performance
£18.99
…Gold Collection. They're all well-respected plants which offer great garden performance, are fool-proof and, best of all, they're really economical! Collection includes the varieties Papaver 'Champagne Bubbles', Lavender 'Lavance Purple', Aquilegia 'Swan Mixed…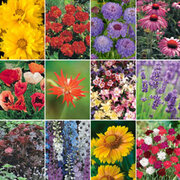 £18.99
…plant! F. Silene 'Jack Flash- Easy to grow and long-flowering. G. Aquilegia 'SwanMixed - Longer flowering than other aquilegias. H. Lavender 'Munstead- Perfect for cut flowers and drying. I. Heuchera 'Palace Purple- An eyecatching front-of-border plant.…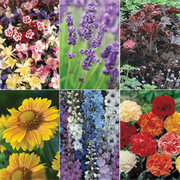 £13.99
…perennial collection. Perennial plants will bloom year after year and they can also be cut and brought into the house for beautiful flower arrangements. Perennial Collection B comprises: A. Aquilegia 'SwanMixed - Longer flowering than other aquilegias. B. Lavender 'Munstead- Perfect for…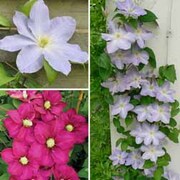 £19.99
Most clematis are stunning and produce big, beautiful flowers. BUT... the display often only covers the top few feet of the plant, whilst the base can look a bit sparse and unattractive. Not with the new 'Top to Bottom' range - it's been exclusively selected to bear flowers on each and…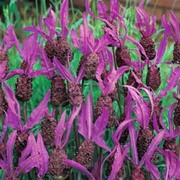 £2.99
Flaring petals from compact bracts crown slender stems. Very attractive bushes of aromatic grey/green foliage. Favoured by citizens of the Roman Empire for fragrance. Easy to grow and trouble free.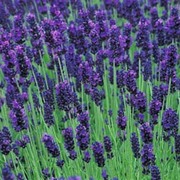 £1.49
Lavender Hidcote will display stunning violet-blue compact spikes. This classic English lavender plant has an attractive grey-green fragrant foliage. Makes low, thick hedge. Lavender Hidcote has been awarded a Gardening Which? Best Buy. Height: 30-60cm (1-2ft)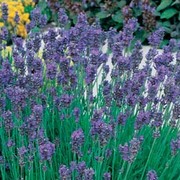 £2.49
Neat, dwarf variety, strongly fragrant producing a prolific quantity of deep blue flowers. Perfect for hedging and cut flowers and ideal for drying. Flowers summer. Height: 30-60cm (1-2ft).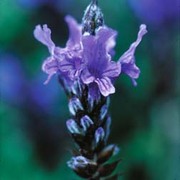 £1.49
A special species quickly flowering from seed. Beautiful dissected silver-green foliage with long slender stems are topped with intriguing violet-blue flower bracts and a delightful oregano fragrance. Height: 45-75cm (18-30in).
£2.79
A stunning first year flowering Lavender with large, attractive, fragrant, sky-blue spikes on strong stems, reaching out from bushy well branched plants. A long lasting addition to borders or containers, attracting bees and butterflies to your garden. Height: 30-35cm (12-14in).