There were no documents that contained
all
of the words in your query. These results contain
some
of the words.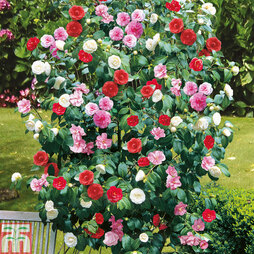 The result of a unique growing concept which gives the illusion of three flower colours on one plant. As the plants mature they blend into each other to stunning effect, seemingly producing an array of pink, white and red flowers on a single plant. More Info
Just£12.99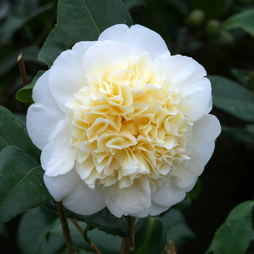 Camellia 'Brushfield's Yellow'
Sun shade: Dappled shade
Grows in: Borders
Flower Colour: Yellow
Longevity: Shrub
Just£19.99
despatch by end of january 2019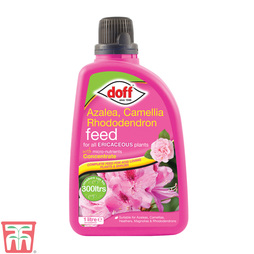 Doff Ericaceous Feed (Azalea, Camellia & Rhododendron)
Use DOFF Ericaceous Fertiliser Feed to boost the healthy growth of your acid-loving, lime-hating plants such as Azaleas, Rhododendrons and Camellias and to encourage larger and longer-lasting blooms. Makes 300 litres. Contains: fertiliser NPK 6:3:7 balanced… More Info
Just£4.99
A lovely range of Camellia-flowered marigolds that orginated in France with broader more elegantly shaped blooms than ordinary types. A superb plant for bedding or outdoor containers. Flowers all summer to first frosts. Height: 23-30cm (10-12in). More Info
Sun shade: Full sun
Grows in: Borders
Flower Colour: Mixed
Longevity: Annual
Just£0.99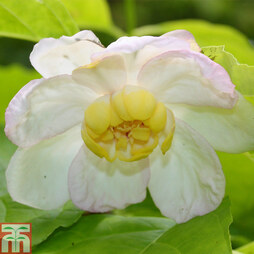 Rarely found in gardens, Calycanthus chinensis deserves to be much more widely grown. This handsome deciduous shrub forms a bushy, medium sized plant cloaked in glossy, mid-green foliage that turns to buttery yellow in autumn. In early summer it bears white, camellia… More Info
Sun shade: dappled shade
Grows in: Borders
Flower Colour: Cream
Longevity: Shrub
2 Options From£9.99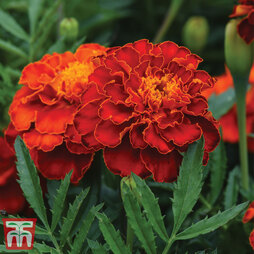 Spectacular camellia-like blooms - uniquely different, the rich russet red flowers trimmed with gold change to flame red as the flower ages. Early and smothered with blooms all season. Recommended for beds, borders, pots, window boxes etc. Flowers all summer. Height: 25… More Info
Sun shade: Full sun
Grows in: Borders
Flower Colour: Red
Longevity: Annual
Just£2.99
There were no documents that contained
all
of the words in your query. These results contain
some
of the words.